Naam: Harm (60) en Miriam (59) Meuwissen
Plaats: Leveroy
Woning: Boerderij
Hoe kwam dit pand op je pad?
Harm: "Ik kom uit Nederweert en zag deze ruïne in 2005. Ik heb het gelijk gekocht, want ik wilde altijd al een boerderijtje achteraf en wist direct hoe het moest worden. Van wat je hier ziet, heb ik 95 procent zelf gemaakt. Bijna elke zaterdag kwam mijn beste vriend Peter mee klussen, ook andere vrienden kwamen helpen als dat nodig was. Daarbij was Marktplaats m'n beste vriend. Daar vond ik bijvoorbeeld een geweldige Tsjechische vloer."
Harm, ben jij dan zo handig?
"Jawel, en ik ben nooit te beroerd om iemand te vragen hoe je een klus het beste kunt uitvoeren. Zo leer je."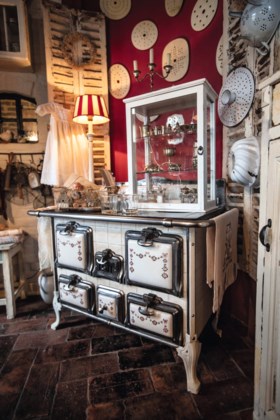 Het heeft vast veel tijd gekost?
"Tien jaar ja. Natuurlijk waren er momenten dat ik er helemaal klaar mee was, maar een goede vriend zei dan: 'Harm, ooit komt het af.' Ik heb vijf jaar hierachter in een stacaravan gewoond. Dat ging prima. Maar met vrouw en kinderen is zoiets onmogelijk. Het scheelde wel enorm toen Miriam in mijn leven kwam. Zij weet wel van aanpakken."
Wat dacht jij dan toen je dit huis in wording zag?
Miriam: "Ik kon erdoorheen kijken, bouwen en verbouwen was me zelf ook niet vreemd. Gelukkig bleken onze smaken overeen te komen."
Jullie zijn dol op brocante?
Harm: "Absoluut, we hebben in tien jaar tijd heel wat aanhangwagens binnengehaald. We gaan graag naar brocantemarkten, bijvoorbeeld in Tongeren of Venlo, en naar kasteelfairs en uiteraard Zuid-Frankrijk." Miriam: "De ene keer kom je thuis met een zeepbakje van vijf euro, dan weer met een paspop van 600 euro of een bijzondere kast. We houden niet van wat iedereen al heeft, vinden het niks om in een showroom een set uit te zoeken. Als we iets moois vinden, kijken we elkaar aan en zeggen we: we vinden daar wel een plaatsje voor."
En jullie organiseren zelf elk jaar ook een brocantemarkt?
Miriam: "Dit jaar op Vaderdag, 21 juni. In onze achtertuin is ruimte voor 25 kraampjes en het is ongelooflijk gezellig." Harm: "Vorig jaar hadden we zeshonderd bezoekers." Miriam: "En iedereen mag ook binnenkijken, dat vinden mensen natuurlijk erg leuk."
Wat is jullie pronkstuk?
"De AGA, ons gietijzeren fornuis. We zitten bijna altijd in de keuken. In de zitkamer zijn we alleen als de open haard aan is. En de tv? Ik betwijfel of die tussen maart en oktober drie keer aangaat. Als het even kan gaan we naar buiten om te barbecueën. We hebben zo'n Green Egg en ik heb een paar jaar terug eens geturfd: toen stond hij zeker honderd keer in een jaar aan."
Hoe vaak zeggen jullie hardop dat jullie hiervan genieten?
"Een paar keer per week. 'Wat hebben het toch goed', zeggen we dan. Dat is ook echt zo. Het is hier ongelooflijk rustig en je kijkt zo ver je kunt. Nee, we willen hier echt niet meer weg. En er blijven hier altijd wel wat projectjes waarmee we nog aan de slag kunnen."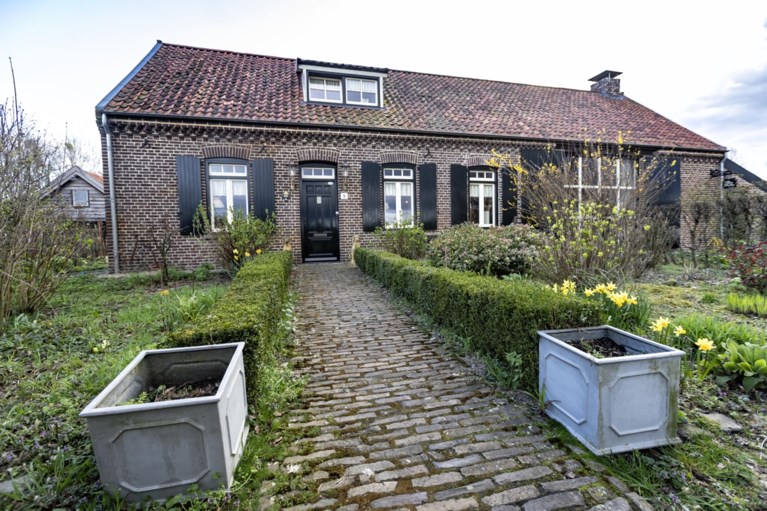 Petra: "Een perfecte setting voor een uitgebreide verzameling brocante. Deze boerderij straalt nostalgie uit, vanaf het moment dat je het pad op loopt. Met de heggen aan beide zijden van het bemoste klinkerpad en met de tuin in een prille voorjaarsstand, maar die straks zeker weelderig en groen zal zijn met veel bloeiende planten. Een echte boerentuin, een beetje wild en onderhoudsvriendelijk, want er is al genoeg te doen op de boerderij."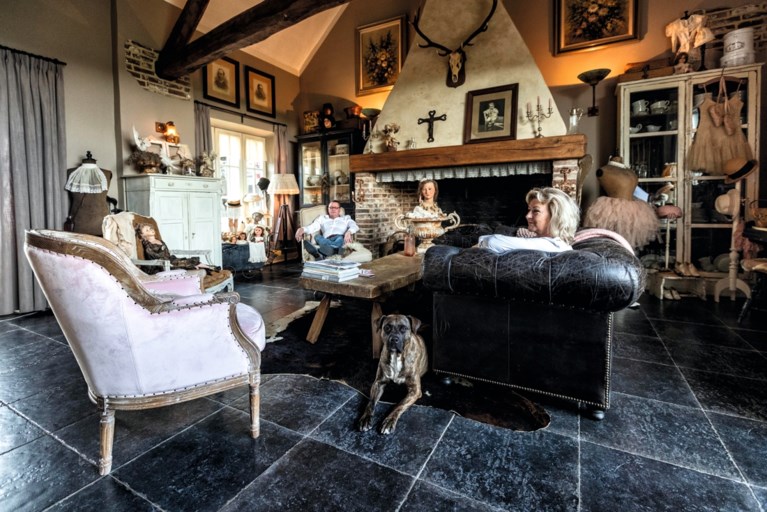 Petra: "Wat een stillevens en tafereeltjes zijn hier met de brocante samengesteld. Je kijkt je ogen uit. Er gebeurt ontzettend veel, maar het geheel is licht gehouden met veel natureltinten en zachte kleuren. Dat zorgt ervoor dat het ondanks het ratjetoe aan spullen toch een eenheid blijft. De enige knalkleur die je hier her en der tegenkomt, is rood, op de muur en in het gordijn bijvoorbeeld, wat tussen al het zachte zorgt voor een oppepper en het geheel extra pit geeft."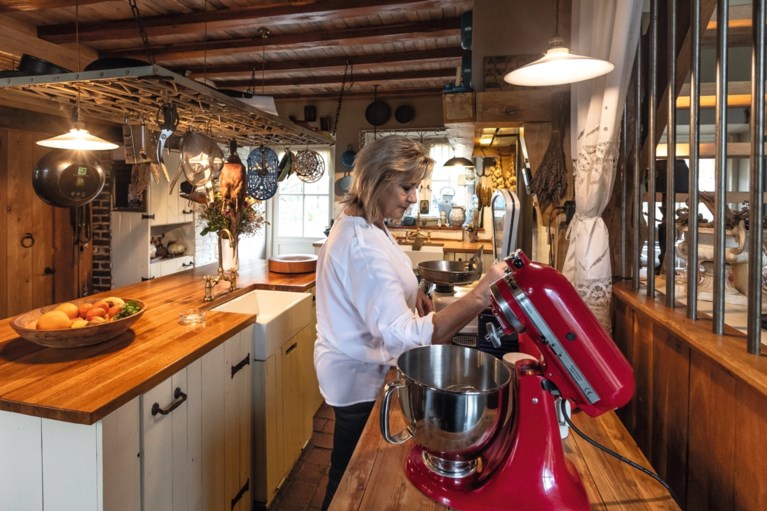 Petra: "Ook rood is de keukenmachine van KitchenAid, een onmisbaar item als je van bakken houdt. Voor het buiten koken is nog zo'n masterpiece aangeschaft, de Big Green Egg. Leuk om te zien dat tussen al deze oude spullen die via Marktplaats en brocantemarkten verzameld zijn, ook is geïnvesteerd in deze echte must-haves voor de liefhebber. Het geeft duidelijk aan dat je leeft in een nostalgische setting, maar ook gecharmeerd bent van moderne gemakken, en dat deze twee heel goed te combineren zijn. Het resultaat is sfeervol en doet bourgondisch aan, ik kan me voorstellen dat Harm en Miriam hier elke dag weer van genieten."